Give me your answer, fill in a form
Mine forevermore
Will you still need me, will you still feed me
When I'm sixty four?

The Beatles, ♫When I'm Sixty Four♫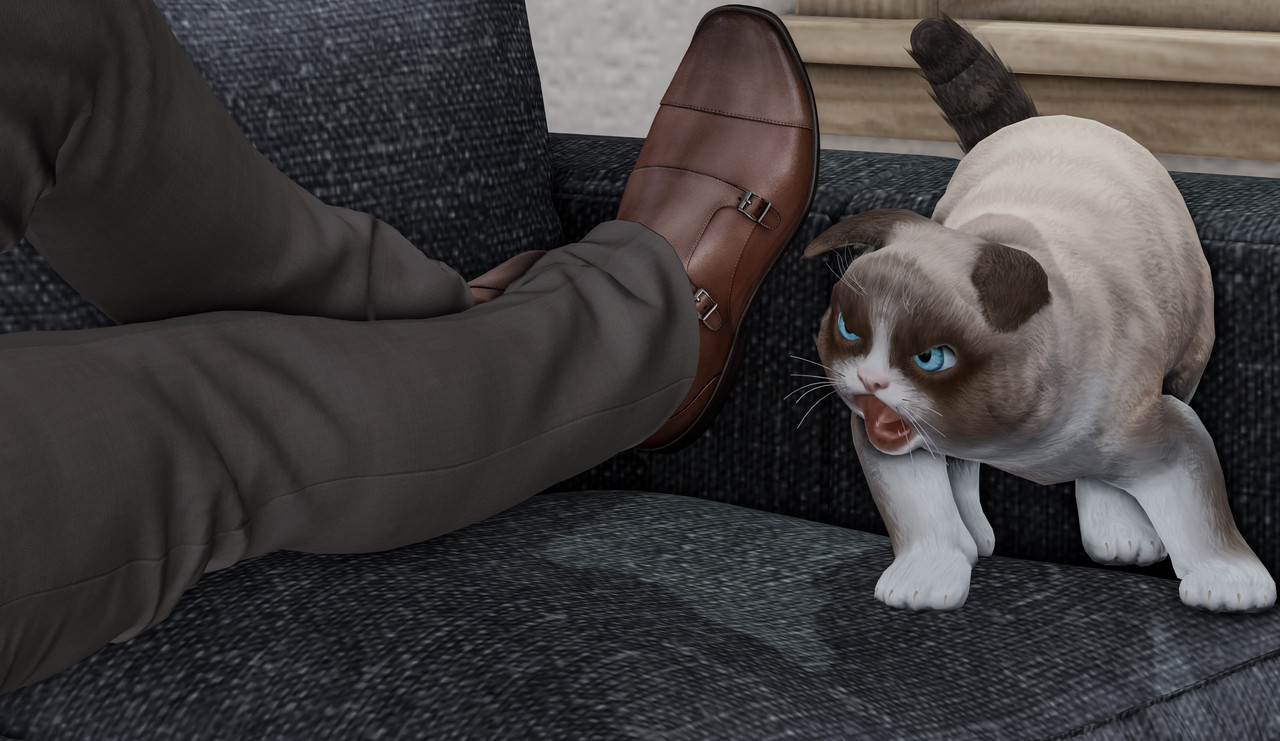 Sometimes when I can't sleep I come up with ideas for things that are not my usual type of photo. I've been told that I tend to take a lot of similar kind of shots with similar angles all the time (usually front facing) and I can't argue with that. Another thing that I spent a lot of time doing before I needed to step away from blogging is that I was so focused on getting likes and wanting to be one of those people that everyone talks about that I didn't really think about the bigger picture and how it was really putting a strain on me as well as others in my life. Upon my return, I've changed some things and continue to work on improving in others but it's a long process sometimes to climb uphill. Having fun and doing what I want and need to do for myself artistically is steps above having the prestige of blogging for "brand x" or the disappointment of not getting chosen.
I still have stores that I blog for that I love and that enjoy what I have to offer and that is what fills my heart. 2020 is fast approaching and I've already begun to figure out what it means for me creatively. Finding what makes me happy is one of those things and it's not some thing that will be figured out overnight (and very well may even take the next year but why rush?)
Cold-Ash released new footwear this month to be the addition to last months "Raphael Shirt" and "Alessio Trousers". With such a classy and formidable style as the "Monk Buckle Shoes" provide, they are a fashion trend that's been around for ages and caters to the formal male. Of course these shoes look great with the aforementioned trousers but I'd be bold enough to say that I think they could go with a nice pair of jeans as well without losing the sophistication. Throw that in with a blazer and a t-shirt and you have a casual outfit that makes a handsome devil out of a man.
A feature I like about this pair of footwear is that for the owners of the Alessio Trousers that also wear the belt, a version with the colors of the shoes is included (this applies to the FATPACK version for sure but not 100% sure about single colors). There are two versions of the shoe as well (with and without a sock top that has it's own HUD with 15 colors); the main shoe itself offers 11 leather choices with 2 metals for the buckle. The Monk Buckle Shoes are compatible with Belleza (Jake 2.0), Signature (Gianni) and an Unrigged version.
Grab these up at The Men's Department before the 31st of December otherwise they'll be put out in the store sometime thereafter in the new year.
Lastly I incorporated the awesome cat by Rezz Room from the "Gacha Grouchy Cat Set" that was a part of Equal10 back in August. I would have blogged one of the kitties from this set sooner but plans change and of course things happen. I love that the creator(s) behind the store made a really cool version of my favorite cat (I've made it known quite often in other blogs) and an idea came right to me when I was sifting through my virtual closet several days ago. I found a way of showing off the great pair of footwear and sharing the spotlight with the grouchy one (though we all know it's really grumpy but y'know red tape type stuff so shhsh).
I thought to myself why not play on words the fact that human years and cat years are completely different. I'm not looking for an argument with the fact that Grumpy passed at the age of 7, which falls short of 64 cat years but had this lovable feline lived to 12 human years (which we would all would have loved) then it would have made for absolute perfection. Let's just all agree that it's a cute moment that inspires fun and a happy memory of a celebrity that brought so much joy to many by looking miserable (but not actually being it).
Way down deep, we're all motivated by the same urges. Cats have the courage to live by them.
Jim Davis
CAT: Rezz Room – Grouchy Cat Grumbling
PANTS: Cold-Ash (Store / MP) – Alessio Trousers (FATPACK)
SHOES: Cold-Ash (Store / MP) – Monk Buckle Shoes (FATPACK) @ TMD ✦ NEW